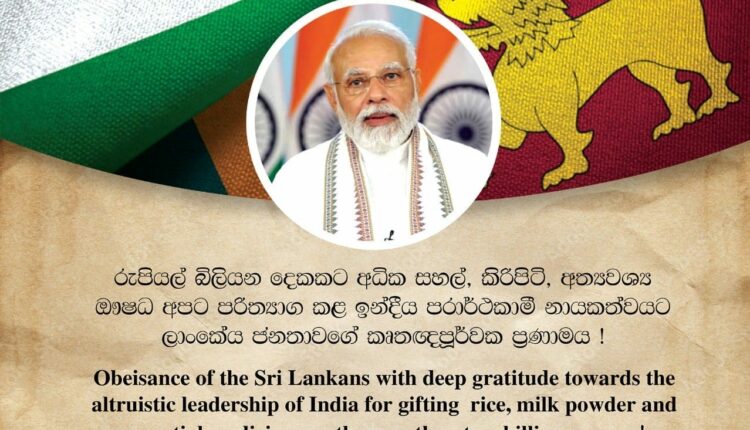 HISTORY HAS TO RECORD INDIA`S HELP IN GOLDEN LETTERS
By Dr Damenda Porage
India's benevolence in sending repeatedly, during the last several weeks, credit line monetary assistance worth several billion US dollars in an effort to rescue the money-strapped Sri Lankan government and shiploads of humanitarian aid and cooking gas to feed the starving people, fuel in large quantities for the operation of the crippled transport services aimed also at mitigating the sufferings of people who wait in long lines at petrol bunks to pump fuel to their vehicles, the huge quantities of life-saving medicinal drugs to save lives of people ailing in hospitals and homes, the supply of the desperately needed oxygen cylinders, covid shield vaccines and rapid antigen test kits at the peak of the Covid-19 pandemic have all reached Himalayan heights of neighborly assistance and help.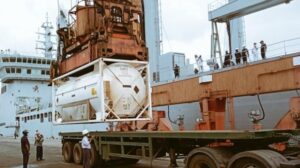 Every Sri Lankan citizen, every political party and political group irrespective of their ideological divides, countries of the region with geopolitical interests, and the world nations have unreservedly appreciated this gesture of goodwill and benevolence.
To mention some of the generous humanitarian assistance and monetary assistance that India has extended in the recent days include the massive US$ 03 Billion credit line assistance, the 40,000 metric tons of diesel that arrived two days ago, the shipments of rice, milk powder, life-saving medicinal drugs all worth Rs.02 Billion rupees arrived last night and at the time of filing this report 40,000 metric tons of petrol and 400,000 metric tons of cooking gas that arrived from India are being unloaded at the Colombo Port.
India also extended recently the US $ 15 Million to the Government of Sri Lanka for promoting Buddhist religious activities.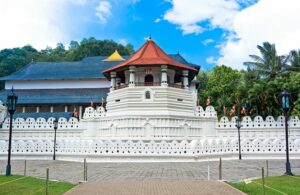 This kind of huge humanitarian and monetary assistance is unimaginable and India has never in history extended such huge assistance to any country. This is something that has to be recorded in golden letters in the history of Indo-Lanka relations and carved in pillars of remembrance. The government of Sri Lanka, by way of reciprocation, should now select the due strategic geopolitical path for the benefit of Sri Lanka and its people.
We reminisce our young days when we thought or talked about India, the images that came to our mind were the Buddha, Dharmashoka, Arahant Mahinda, and Sangamitta but when children of the present days think or talk about India what comes to their mind aside the Buddha and other religious prelates is the image of Prime Minister Sri Narendra Modi. They remember his loving-kindness towards Sri Lanka during times of crisis and hardships and his devotion and commitment to Buddhism. About twenty years ago there was a general belief that India was concerned about Northern and Eastern Sri Lanka and interested only in the welfare of the people of those areas. But now they have known and understood that India is concerned and interested in the common welfare of the Sri Lankans may they be from the North, East, West, or the South.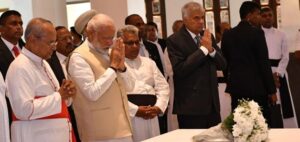 ©Satipatthana Magazine