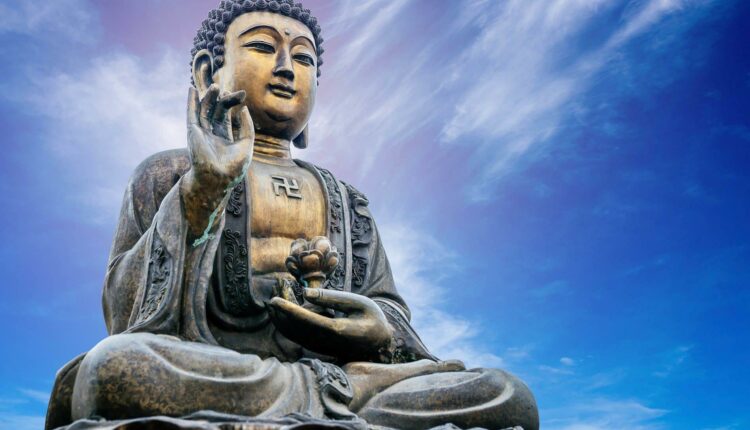 The Dhamek Stupa
The Dhamek Stupa is said to mark the spot where the Buddha gave the first sermon to his first five disciples. Stupas originated as circular mounds encircled by large stones. King Ashoka built stupas to enshrine small pieces of calcinated bone and other relics of the Buddha and his disciples.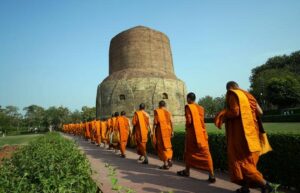 Rumtek Monastery
also called the Dharma Chakra Centre, is a gompa located in the Indian state of Sikkim near the capital Gangtok. It is the seat-in-exile of the Gyalwang Karmapa, inaugurated in 1966 by the 16th Karmapa. It is also a focal point for the sectarian tensions within the Karma Kagyu school of Tibetan Buddhism that characterize the 17th Karmapa controversy.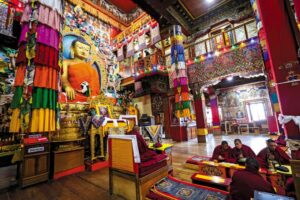 Maitreya Buddha in Nubra Valley, Ladakh
The 108 feet tall statue of    Maitreya Buddha is located just below the Diskit monastery, at an altitude of 10,308 feet, 15 kilometers northwest off the Khalsar-Panakil route, right at the edge of the desert in the Nubra Valley.