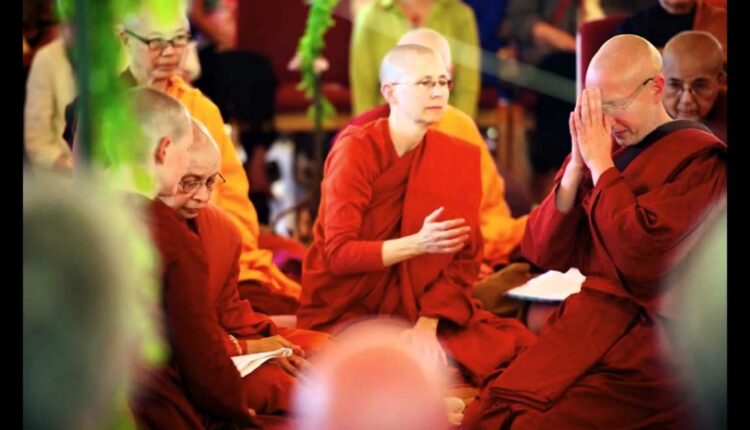 A Buddhist University for Women
The history that the universities were first built and developed in India. The monastic education which was started during the Buddha's time expanded upto Maha Vihara during king Kanishka in 1st century AD. The concept of university education bloomed in a broader manner with the Maha Viharaya. Maha Viharaya was established as a reputed university within a short period of time with sufficient facilities such as libraries, auditoriums, hostels and canteens. It was capable of  in providing university education via numerous channels not only for monks but also for the lay Buddhist.
Consequently such developed and reputed and internationally reputed universities such as Nalanda , Wikramashila, Odantha, Puri, Jagaddla, Somapura and Chalabhi were established in India during 5th and 6th centuries AD. The universities were manned with well qualified lecturers and the students were required to take an entrance examination before registering.
Independent analytical skills developed in search of knowledge in Buddhism underpinned this outstanding system of this University education. Apparently Buddhism is a beyond from dogmatic religio-philosophies which obstructed independent thinking and rejected pragmatism.
Buddhism absolutely persuaded unorthodox thinking pattern rather than subduing. This liberal attitude of Buddhism was the root cause for blooming University education. Further, the emergence of university education deviated the socio-religious factors toward new trends in a multi religious and intellectual melieu in India . Habitation of orthodox Brahmins to logical thinking was out of the question , which lead them towards upanisadic investigative thinking due to the influence of system of Buddhist education. There is no doubt about this enlightenment given by Buddhism.
Indian universities originated centured on Buddhist monasteries and similarly Western universities originated centured on Christian churches. Universities in Bologna, Oxford and Cambridge were established in the 11th century AD. Origination of Buddhist universities in many countries such as America is a pride for Buddhists. There are thirty eight Buddhist  Universities in Japan, six in Taiwan, five in Korea, three in Thailand, two in India and in Indonesia and four in America. Therefore altogether there are nearly sixty Buddhist universities around the world including the two in Sri Lanka.
It is very unfortunate to state that out of all these universities only Sri Lankan Buddhist Universities have restricted the entrance of Bhikkunis and lay females. The domineering Theravada culture has been keeping off females from Buddhist education. Meantime the Buddhist University in Anuradhapura which is known as Bhikshu University has taken action to keep it off from lay Buddhist males, in such a way that it cannot be criticized. On the other hand they cannot be accused due to tremendous service rendered to the society as the chief custodians of the Sri Lankan Buddhist Culture.  for more than two thousand years though they are small in number , numerically around thirty five thousand.
Besides all of the above, the domineering Theravada Buddhist culture has failed in reviving the defunct Bhikkuni order which was started in the 5th year of the enlightenment of the Buddha with 500 females, presenting all sorts of immoral arguments. Therefore it should be thoroughly recorded that a need has arises on starting  a Buddhist University for women since they are being kept off from every right to be a part of the Buddhha Sasana.