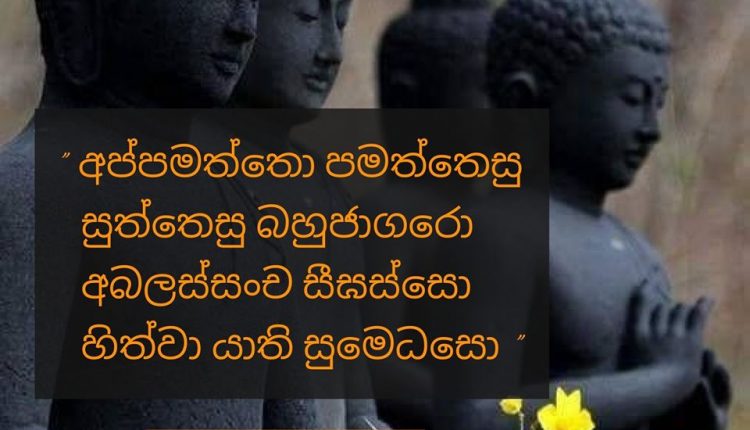 Life with "Dhammapada" #13
" සුන්දර නුවණින් යුතු මුනිවරයා ප‍්‍රමාදී වූ ජනතාව අතරේ අප‍්‍රමාදීව ඉන්නවා.ඒ වගේම නින්දේ ගැලුණු ජනතාව අතරේ නොනිදා භාවනා කරමින් ඔහු ඒ අමා නිවන කරා යනවා. එය හරියට දුර්වල අශ්වයෙක්ව පරදවා, වේගයෙන් දුවන ජවසම්පන්න අශ්වයෙකු වගෙයි".
ධම්මපදය – අප්පමාද වග්ග (06 )
"Heedful amongst the heedless ones




Wakeful amongst the ones who Sleep




Like a swift horse who abondons a




weak horse, the true sage moves on ".
The Dhammapada – Appamada Wagga (06)