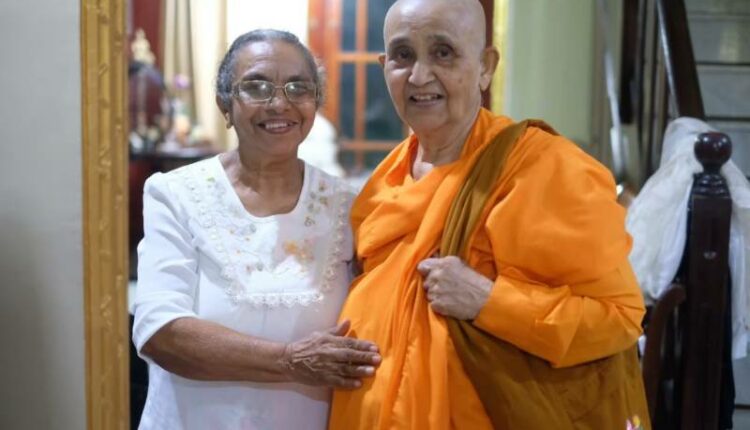 A life journey of the first Bhikkhuni of the modern Bhikkuni Sasana ends!
Ven Dr. Kusuma Bhikkuni is the pinnacle of the Bhikkuni Sasana in Sri Lanka who has sought to re-establish the bhikkuni ordination that Sri Lankan women have lost for thousands of years.
Ven Dr. Kusuma Devendra holds two PhD degrees and is a former lecturer in the Department of English at the University of Sri Jayewardenepura and is a loving mother of four children.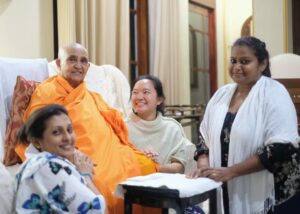 Back then, it had been a long time since the end of the Bhikkuni Sasana in Sri Lanka. The re-establishment of the Bhikkuni Sasana was considered by many to be a challenge. That is why many nuns did not take the lead in it. Keeping this challenge in her mind, Mrs. Kusuma Devendra gave up all her wealth and her family entered the bhikku path in order to bring back the emancipation of the women of this country initiated by Princess Anula, the first bhikkuni of Sri Lanka ordained by Ven Sanghamitta Theri of India, during the reign of King Devanampiyatissa.
Her journey to become a Bhikkhuni Upasampada was a challenging journey amidst insults and humiliation. As a result, she and ten other nuns from Sarnath, India, were able to regain the Bhikkuni ordination which was achieved by Ven Maha Prajapati Theri with great sacrifices back in the days of the Buddha.
The Sasana life she started was dedicated to a dream of a golden age for the Bhikkuni Sasana in this country. At the end of her 92-year career, she left as a person who has made many sacrifices for the Buddhasasana in Sri Lanka.
May the path of Nirvana sought by the legendary Bhikkuni, not be far away. May she attain the emancipation of the supreme bliss of nibbana in samsara.
© Satipatthana Buddhist Magazine