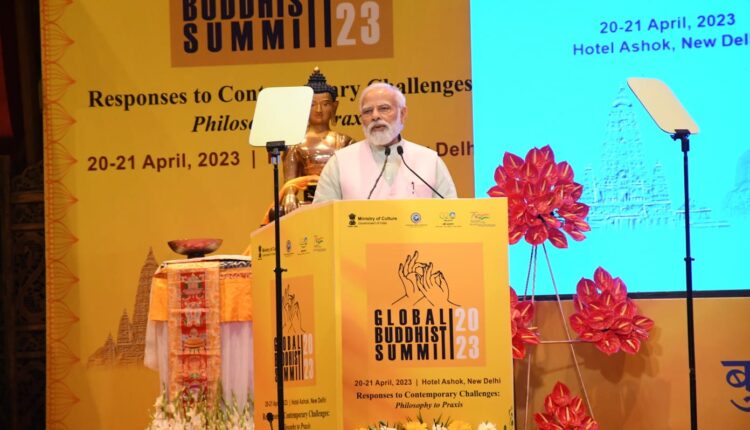 THE FIRST GLOBAL BUDDHIST SUMMIT | 2023
India hosted the first ever Global Buddhist Summit on 20th & 21st April 2023 in New Delhi, organized by the International Buddhist Confederation (IBC) in collaboration with the Ministry of Culture.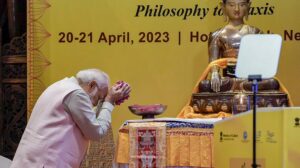 As Chief Guest, honourable Prime Minister Shri Narendra Modi graced the first day of two-day Global Buddhist Summit at Hotel Ashok in Delhi.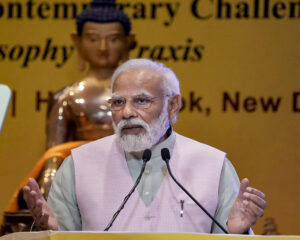 Addressing the congregation of participants, Indian Prime Minister mentioned that while the world was plagued with climate change and environmental disasters, "There are crores of people like you, who believe in the Buddha……. This hope, this faith is the biggest strength of this earth. When this hope gets united, the Buddha's Dhamma will become the world's belief and Buddha's realisation will become the belief of humanity".
His Holiness the Dalai Lama graced the gathering on the second day of the Global Buddhist Summit 2023 as the Chief Guest along with the other eminent Rinpoches & Spiritual Masters of various Buddhist Schools, Maha Sangha of Mahayana, Theravada and New Buddhism, Academicians, Scholars, Diplomats and ambassadors including many participants from over 30 countries in the world.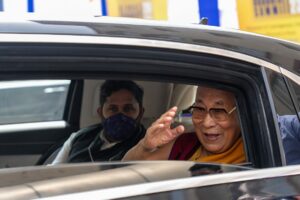 In his address, His Holiness Dalai Lama mentioned that "Rituals are not important," and "What we need is the cultivation of resting and analytical meditation, an understanding of reality and the practice of compassion. These are the sort of teachings that come alive within you, therefore they're worth the effort." He further added "I can also assure you that paying attention to the courage of compassion enables you to transform adversity into opportunity."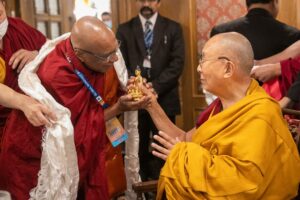 Delegates from many nations, including Sri Lanka, Cambodia, Laos, Thailand, Japan, South Korea, and Mexico, participated in the summit.