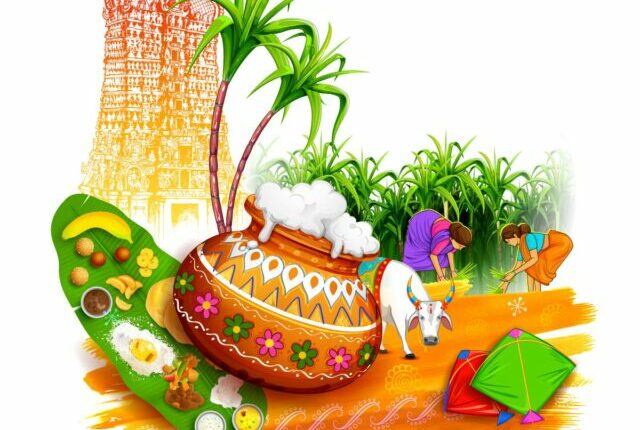 Thai Pongal Day is a Tamil and Hindu harvest festival designed to give thanks to the sun god for the abundant harvest that he is believed to enable. Thai Pongal marks the beginning of the six-month period during which the sun moves northward relative to the Equator.

Pongal is one of the most important festivals celebrated by Tamil people in Tamil Nadu, Karnataka, Kerala, and Andhra Pradesh, Telangana, and Puducherry in India.
The festival's most significant practice is the preparation of the traditional "Pongal" dish. It utilizes freshly harvested rice and is prepared by boiling it in milk and raw cane sugar. Sometimes additional ingredients are added to the sweet dish, such as cardamom, raisins, green gram, and cashew nuts. The Pongal dish is prepared to mark the festival, first offered to the gods and goddesses, including Surya.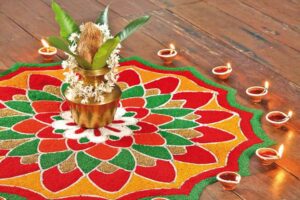 Festive celebrations include decorating cows and their horns, ritual bathing, and processions. It is traditionally an occasion for decorating rice-powder-based kolam artworks, offering prayers in the home, and temples, getting together with family and friends, and exchanging gifts to renew social bonds of solidarity.