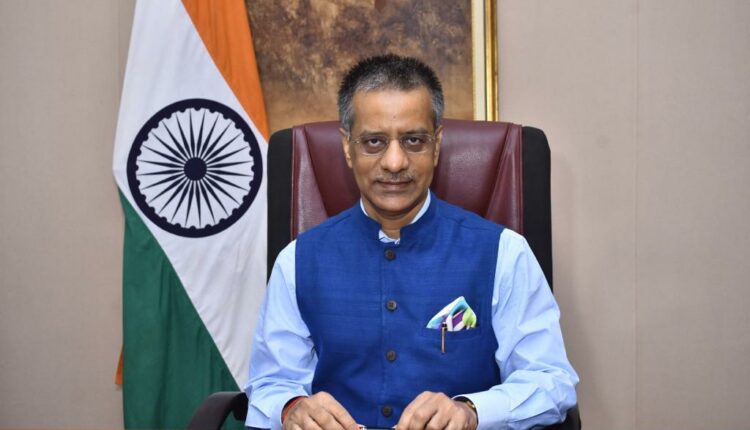 The arrival of Athat 'Mahinda Thero' is a significant milestone in India-Sri Lanka relationship. It caused a remarkable transformation in Sri Lanka, with Buddhism – India's gift to Sri Lanka. On this auspicious and memorable day, 'Poson' Full Moon Poya day in 3rd century BCE, Arhat Mahinda Thero, son of Indian Emperor Ashoka, introduced Buddhism to Sri Lanka during the reign of King 'Devanampiyatissa'.
'According to Sri Lankan history, the illustrious representative and his retinue from India alighted on a rock known as 'Missaka Pabbata', a few miles east of the Kingdom of Anuradhapura. The meeting with the King there paved the way for establishment of Buddha Sasana in Sri Lanka. The King embraced Buddhism, gifted from India, and proclaimed it as the state religion. Following the ruler, the inhabitants embraced the new religion, which has left an indelible imprint in the form of distinctive civilization and cultural features, transforming lives of people in almost every aspect.
Introduction of Buddhism from India to Sri Lanka has also formed a deep bilateral bond in religion, culture, literature, language and economy between the two neighbouring countries.
Today, the whole world is affected by COVID-19 pandemic. In this unprecedented pandemic situation, India, the oldest friend and the immediate neighbour of Sri Lanka, has stood with the Island nation in every possible way.
On this special day of religious and social significance to Sri Lanka and India, | would like to extend my greetings to our brethren in Sri Lanka. May the whole world be free from sorrow, fear and ill health!
Gopal Baglay,
High Commissioner of India.