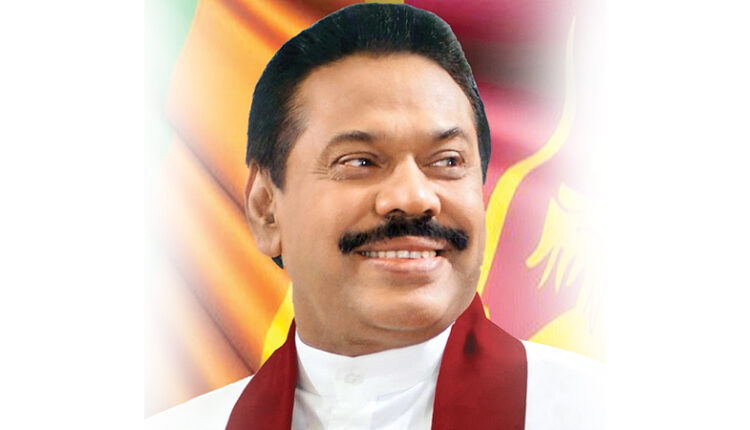 The visit of Arahat Mahinda, who arrived here in the 236th year after the Parinibbana of the Buddha and guided us to live in harmony in a strong nation by following Buddhism, will be remembered with reverence on this auspicious day of Poson Poya, states Prime Minister Mahinda Rajapaksa in a Poson message.
The Prime Minister's message: "Buddhism was introduced to Sri Lanka around in the 236th year after the Parinibbana of the Buddha as a great result of the diplomatic friendship between King Dharmasoka and Devanam Piyatissa. This marked the beginning of a new era for our nation, religion as well as culture.
"The birth of a civilised nation with such noble qualities as Seela (Good Moral Conduct), Maithree (Loving Kindness) Gilanopasthana (Assisting The Sick), Aganthuka Sathkara (Hospitality) and also the island coming to know as the Dhamma Deepa and the Granary of the East on the cultural basis of the village, the temple, the tank and the dagoba was in the light of the Buddhism bestowed on us by Mahinda Thera.
"With the influence of Buddhist culture, art, education, agriculture, etc. developed.
"I would like to remind you that due to the vitality of Buddhism introduced by Mahinda Thera, Sri Lankans have emerged as a nation which is second to none in the world.
"The Mihintale Sacred Area, which used to be full of devotees for Poson Poya, is different this year, because we all need to protect ourselves from the COVID-19 pandemic that is spreading around the world, claiming many lives.
"I believe that this difficult time is very important for us to be guided and nurtured by the great essence and teachings of Buddhism and to plan the future life according to the Buddha's philosophy.
"May this great Poson Poya Day become a meaningful one that illuminates the minds for the understanding of the Dhamma! May the Triple Gem bless you with good health!